CAR RENTAL WITH DRIVER IN

Andalusia
Your car rental with driver in Andalusia, with us
Car rental with driver in Malaga, Seville and other parts of Andalusia is a premium service offered by our agency. Whichever province you are going to spend your holidays in, we guarantee the highest-end vehicles, with all the luxury of benefits so that each trip is full of safety and comfort. In Andalusia Exclusiva, we are specialists in door-to-door private driver transfers and where you need to go. We offer transfers and shuttle to airports and ports of arrival or departure, as well as any point in the region.
THIS IS OUR CAR RENTAL WITH A DRIVER IN

Andalusia
Our car rental services with driver in Seville, Malaga and the rest of Andalusia are exclusive, in modern luxury cars. Our private circuits in the autonomous community always include the possibility of adding this unique option of transport, which makes a difference not only for the quality and high-end of the vehicles but also for each driver's high professionalism.
LUXURY TRANSFER SERVICE IN

Andalusia
The luxury vehicles of our fleet
Our car rental service with driver in Malaga and any other Andalusian province has a fleet of high-end vehicles and the best brands and models. Among these luxury cars, you can find Mercedes S-Class, E-Class, and V-Class. All of them are finished with the best qualities that guarantee maximum elegance and strictest safety. They are equipped with leather seats, WiFi, refrigerator, stereo sound, climate control, and all the necessary amenities so that you only have to worry about relaxing and enjoying the journey.
We also have high-end minivan-type vehicles, with a capacity of up to 9 passengers. They are very spacious, so they are ideal for those who carry a lot of luggage. In the same way, they are perfect for those who travel with their family and friends and want to go together.
We can provide even higher capacity vehicles, with 16-seater minibusses and 50-seater buses for larger groups. And whatever the size of the group, its origin, or the distance of the journey, the solution that we will provide will be genuinely premium.
Some of our private transfer services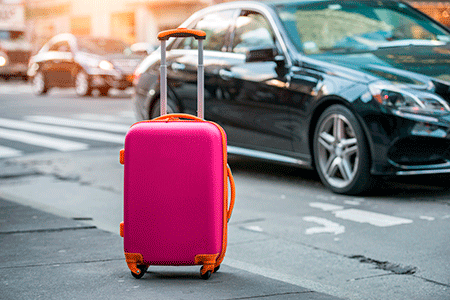 Transfer to the Airport / Port
We perform private transfer services from any point to any Airport or Port of Andalusia.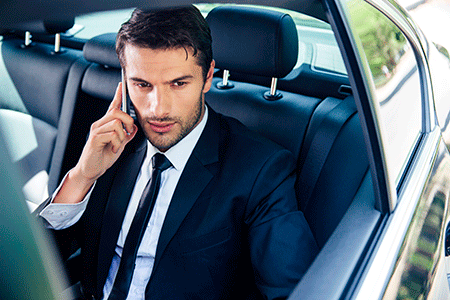 Transfers for executives / business trips
We carry out transfers and transport services and transfers for executives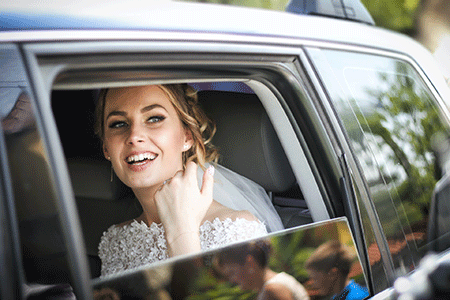 Transfers for Weddings / Events
We provide a totally private and excellent quality service for all types of events and weddings.
Transfer service with chauffeur
One of the pillars of our car rental service with a driver in Seville, Malaga, and the rest of the provinces is the driver's high qualification. We have a team of professionals who provide excellent service to all customer profiles: both individuals and companies, travel agencies, embassies, consulates, royalty, celebrities, executives …
All the drivers have excellent driving skills, are fluent in languages ​​, and show an attitude marked by friendliness, elegance, and know-how. They know the region perfectly and will be ready to advise and advise you on the different points of interest in the area. And of course, total discretion is guaranteed about our VIP clients.
Another of the points to highlight about our car rental service with driver in Andalusia is punctuality. We will provide you with your driver's phone number so that you can specify the details of the pick-up and so you do not have to worry about anything other than enjoying the journey. We know how valuable time is in your trip, so we take care of even the smallest detail so that you always arrive on time and smoothly at your destination. With Andalucía Exclusiva, you will feel at all times covered and cared for by our staff!
Your transport solution, in any situation
There are many situations in which you can use our car rental service with driver in Andalusia, and it is a top-quality transport solution in all of them. We will take you wherever you indicate, whatever you need. This is a list of the most common examples:
As you can see, in Exclusive Andalusia, we cover all kinds of services, and we are always by your side. Trust us to book your car rental with a driver in Malaga, Seville, or any other region. We guarantee your satisfaction!
CONTACT US FOR

More information and reservations